Hear What Our Clients Have to Say: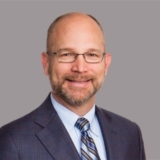 "I have used BridgeField Group™ services both in my prior firm and my current firm. As a member of the executive committee in my prior firm, we utilized the BridgeField Group™ for team building and strategic planning, initially at a shareholder retreat and later for all associates in the firm. Personally I have used BridgeField Group™ services both for business development coaching as well as for lateral integration into my new firm. The BridgeField Group™ has been instrumental in my success in both endeavors. Both personally and professionally I have been very happy with the BridgeField Group™, and highly recommend them."
Member
Dickinson Wright PLLC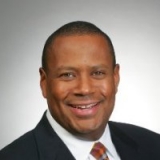 Dan Cranshaw, Kansas City
At a critical juncture in my career, Chris not only helped me with the
skills of business development but also with subtle systems. He did
not ask me to write a marketing plan that I would never look at.
Rather, we worked on skills, strategies and tactics that resulted in
wins for me, my firm, and my clients. He lives his mantra – it's
all about the relationship – and though our relationship began on
purely a business foundation, by the time we quit working together
we'd become friends. I highly recommend Chris as a coach.
Shareholder
Polsinelli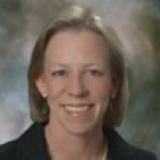 Chris and his team have an innate understanding of business development,
business collaboration, and how to measure the success of planning efforts. With an extensive background in marketing and business development, skill training, professional development, and coaching, they are uniquely qualified and highly effective at increasing the performance and results of business professionals and sales executives.
Worldwide Channel Operations
Cisco Systems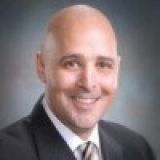 Doug Naegele, JD, Lubbock
I can attest to Chris' intuition in regards to immediate professional
decisions as well as to long-term career path objectives. I continue
to be impressed with Chris' energy and means of communicating real
life issues in a manner that makes sense."
Vice President Wealth Management and Trust
SouthWest Bank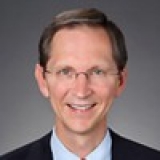 Stephen Tuggy, Los Angeles
After the collapse of a large law firm at which I had worked for 20
years, I needed to mobilize my contacts and leverage my strengths to
grow my book of business at a new firm. As my business development
coach, Chris guided me through that process, providing valuable
advice, strong accountability, and terrific encouragement. Since that
time, I have often applied what I learned from Chris to my business
development efforts. I now have a vibrant practice with work spilling
over that keeps several others fully occupied as well. I high commend
Chris to any lawyer interested in rejuvenating and growing his or her
practice."
Attorney
Locke Lord LLP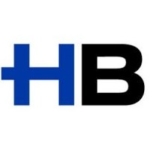 It was helpful to be able to talk through business development challenges and opportunities with someone outside the firm.
Coaching & Training Participant
Husch Blackwell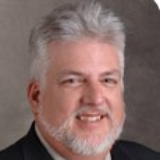 Chris is a great coach; his style is personable and conversational.
The best part of working with Chris was his ability to assist in
identifying my strengths and then working with me to develop a
strategy that is based on those strengths and comfortable and natural
to me to apply in the real world of developing new business and
expanding existing business opportunities.
State and Local Tax
Texas Comptroller of Public Accounts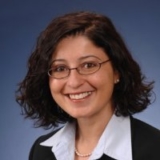 Burcin Nee, San Francisco Bay Area
For me, the tangible results have been mostly around the new opportunities and new engagements.
Principal
KPMG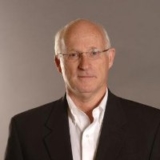 Chris is passionate about coaching. He believes people long to improve their relationship skills and he is willing to help them realize their highest potential. I've observed him in action as the consummate coach, leading people to discover abilities and talents they didn't know they possessed. His presentation skills are exceptional, as is his knowledge of relationship coaching. It is a pleasure to know and work with Chris because of his character, compassion and commitment.
Chief Development Officer and General Counsel
EnableSoft, Inc.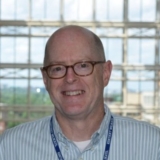 Tom Casagrande, Washington D.C.
Chris counseled me on business development strategies when I was in private practice. I was particularly impressed with how he first conducted a detailed assessment of my strengths and weaknesses, and then tailored his advice to leverage my strengths, rather than rotely urging a one-size-fits-all approach. He's also a great guy. Highly recommended!
Associate Solicitor
USPTO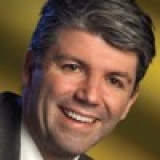 Allen Guty, Calgary / Alberta, Canada
I very much enjoyed my time working with Chris. The coaching and
advice he gave me was current, practical, innovative and easy to
implement. He also has a very personal style, which makes working with
him an absolute breeze. I have no hesitation recommending him to any
lawyer who wants to take their practice to the next level.
Partner
Parlee McLaws LLP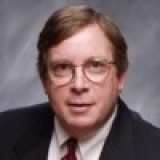 On my computer desk is a post-it with WWCS, "What Would Chris Say?" I
now use that as a filter to process marketing opportunities and ideas.
Whenever I hesitate or look for an excuse, I think WWCS and lean into
it rather than stepping out of the box.
Associate General Counsel
Presbyterian Church (U.S.A.)
Anastasia Triantafillis, Esq., Dallas
Chris is a natural communicator, an excellent character evaluator and a valuable mentor, who uses his talents to help others. With his thorough knowledge of me and my abilities, he pointed out new possibilities and opened new horizons for my career progress. Being myself a native speaker of both Bulgarian and Greek languages, Chris helped me understand my value in the legal market by giving me specific references, pointing marketing techniques and explaining networking communication to promote my career. I am ready for my next career adventure with excitement and confidence, because of Chris!
Associate
Walters Balido & Crain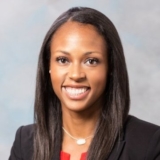 Christa Brown-Sanford, Dallas / Ft. Worth
Chris was my professional development coach for about a year and it was a valuable and rewarding experience. Chris provided clear strategies for business development that were easy to implement and helped me to become more accountable in my focus on growing a legal practice. Not only did he help on the business development side, but he provided guidance on navigating the various aspects of a law firm environment. Chris is personable, energetic, smart, creative, and is a pleasure to work with. I would highly recommend Chris as a coach to anyone.

Partner
Baker Botts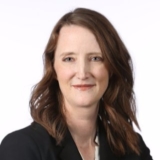 Anne Lockner, Minneapolis / St. Paul
Chris was very insightful and effective in identifying obstacles that
were holding me back in business development and how to best overcome
them. Chris focused on relationships and not "networking." Despite my
initial skepticism of the process, thanks to Chris, I found I could
actually turn business development into something fun that I enjoyed.

Trial & Business Litigation Partner, Co-Chair Retail Industry Group
Robins Kaplan LLP
I really feel as though Cindy lets me control "where we go" in this process. She listens to what I feel is important, but provides the guidance on how to achieve goals around those important activities/milestones. That has been a key in the success of my participation in the program. In other words, it is a custom program to each individual and Cindy provides the valuable guidance around that customization.
State and Local Income/Franchise Tax Managing Director
KPMG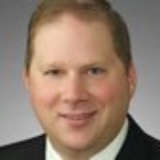 I really enjoyed working with Chris. He takes the time to get know his clients and tailors his coaching to each client's strengths and preferred approach to marketing. As an attorney with years of experience in private practice, Chris can relate to the challenges we face. I would recommend his services to any attorneys who wants to take their client development skills to the next level.
Partner
Strasburger & Price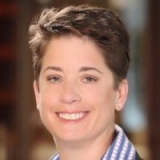 Lisa Agrimonti, Minneapolis / St. Paul Area
Chris provided invaluable guidance and support to help me develop my
own personal approach to client relations. He definitely gets that
each lawyer has an individual style with unique talents and goals and
coaches to achieve maximum effectiveness.
Shareholder
Fredrikson & Byron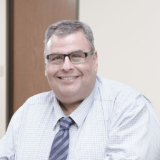 Chris is a top-notch pro who brought commitment and results to our team. His coaching assistance far exceeded expectations. If you are looking for candid, engaged and effective business coaching, call Chris.

Shareholder
Walsh Gallegos Trevino Russo & Kyle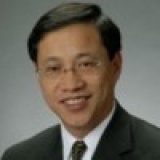 Zunxuan ``Digger`` Chen, MD PhD JD, Dallas/Fort Worth
Most lawyers are good at scheduling lunch meetings, inviting potential
clients for basketball games or golfing, but not many lawyers are good
at business development. Chris is a true expert on coaching lawyers
and business people on client development. I have learned from Chris
the disciplines, detailed steps, and more importantly, finding niches
and skills in myself. Working with Chris enabled me to effectively
develop business in my field.
Attorney
Forsee Pharmaceuticals, Inc.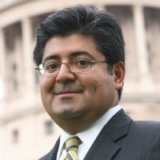 Upon my return to private practice, Chris was masterful in drilling down not only to the expertise I had gained during my time as General Counsel for Governor Rick Perry, but also to how I most enjoy applying my skills. With his guidance I have made a transition back to the practice of law that focuses on the things that make me want to jump out of bed in the morning.

Partner
Gardere Wynne Sewell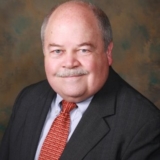 Chris Kirby is an outstanding coach and trainer for lawyers wanting to
improve and gain control over their practices. He has experience in
law and business and that practical experience benefits the people and
firms he works with. I served on a State Bar committee with him and
worked on some seminar programs with him. Chris did what he said he
would do and did it well. He has a great sense of humor and a
communication style that easily connects with everyone. I highly
recommend Chris Kirby for people wanting to improve, control and
expand their businesses.
Attorney and Mediator
The Price Law Firm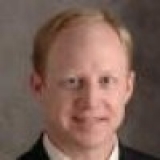 Lynn Krebs, PhD, Dallas / Fort Worth
As Director of Technical Training at Ryan, I attended Chris' workshops
and I also saw, first-hand, the positive results of his professional
coaching. He is an outstanding communicator, teacher and coach. I
highly recommend him as a professional development coach, trainer, and
speaker.
President
Tax Advisors Group Inc.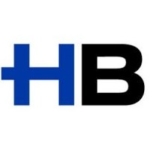 This was a great program. I hope the firm continues our relationship with Chris and his firm and makes this opportunity available to other rising partners.
Participant, Coaching & Training Program
Husch Blackwell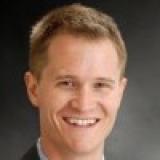 Chris helps you find your success and achieve your goals by having you
help others find their success and achieve their goals. This makes
business development fun–and most importantly it makes business
development fulfilling and meaningful. I highly recommend Chris as a
coach, as a trainer, and as a friend.
Attorney
Lear & Lear, Diversity Task Force United States Soccer Federation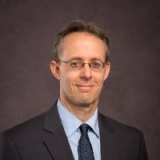 Chris is uncommonly perceptive at reading people and situations – I
have always given careful heed to his advice and counsel. He is
skillful in so many areas – from intellectual to practical, from
handling deeply personal issues to thinking strategically about
complex business and legal questions. I would work with him again in a
second!
Owner
Impact Consults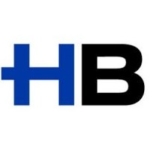 I think the entire team was great. I think it would be great to consider incorporating some of this client centric BD training as part of the HBU curriculum.
Participant, Coaching & Training Program
Husch Blackwell